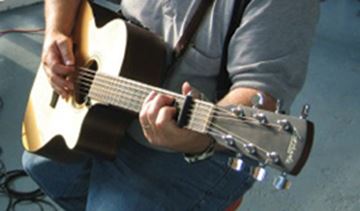 Source of the Song 31
Bruce Madole

is the host of Source of the Song 31, on Saturday, Nov. 14 2-5 p.m. in the Glen Williams Town Hall, 1 Prince St. in Glen Williams.
Independent Free Press
Every generation brings something fresh and powerful to its own music — this is never more obvious than when you bring those generations together.  Source of the Song 31 will feature singer-songwriter Jamie Warren, one of Canada's most awarded independent artists, and Katy Taylor Warren, a rising singer-songwriter, second-generation, whose musical and collaborative gifts are already attracting notice and believers in the Canadian music scene.
Host Bruce Madole is quick to acknowledge his own musical influences.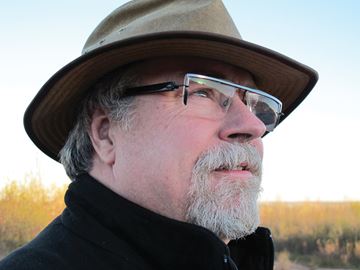 Photo by Marlene Madole
"I gained a lot of my preferences from listening to my own dad," says Madole. "He is a lover of many different kinds of music, but he played a lot of Folk and Country in our home when I was growing up, and I've built on that.  When I started writing, those were my influences— Leadbelly, The Weavers, Gordon Lightfoot, and Johnny Cash. Those, plus all the music that began to move me, growing up in my generation.
"That's a part of what I found so fascinating in organizing this upcoming show," says Madole. "It's that multi-generational thing, extended into both the writing and performing.  I've been a fan of Jamie's work for years, and we've watched and listened to the emergence of Katy as an independent writer and artist with great enthusiasm along the way. So we're thrilled to be able to present them together, and I'm absolutely looking forward to sharing the stage with both of them."
Tickets, $20, are available in Glen Williams at Reeve and Clarke Fine Books, (open Thursday to  Sunday, 11 a.m. to 5 p.m., at 521 Main St. in Glen Williams), or by contacting co-producers Bruce or Marlene Madole, 905-459-9753 or brucemadole@sympatico.ca.